Office Cleaning Services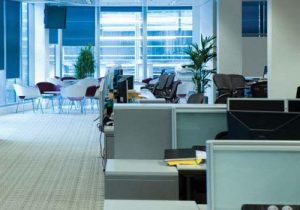 A Cleaner Company provides a variety of office cleaning services to a wide range of clients. From estate agent offices to computer service companies, we know that your office environment projects the image of your company, it is improtant to project the kind of image that your clients expect to be welcomed into.
A clean working environment is paramount and your staff will not only work better but they will have fewer days off with coughs and colds if surfaces, telephones and communal areas are kept clean and germ free.
Our Commitment to our clients
No job is too big or too small for A Cleaner Company – offering a complete office cleaning solution to London and the the south east of the United Kingdom. With many years experience, we understand that managing the cleaning requirements of  premises can be a complex business and that as a client you need a reliable, comprehensive and cleaning solution.
As a company our aim is to put our clients first, and we are always flexible to help satisfy your cleaning needs.
Professional Cleaning Services we provide to commerce and industry
Daily Cleaning
Weekly Cleaning
Deep Cleaning
Carpet Cleaning
Window Cleaning
Cleaning Supplies
To speak to us directly regarding your current requirements or to arrange a free site appraisal, or to book a site visit from our specialist team, contact us here, or call: 0800 612 2667